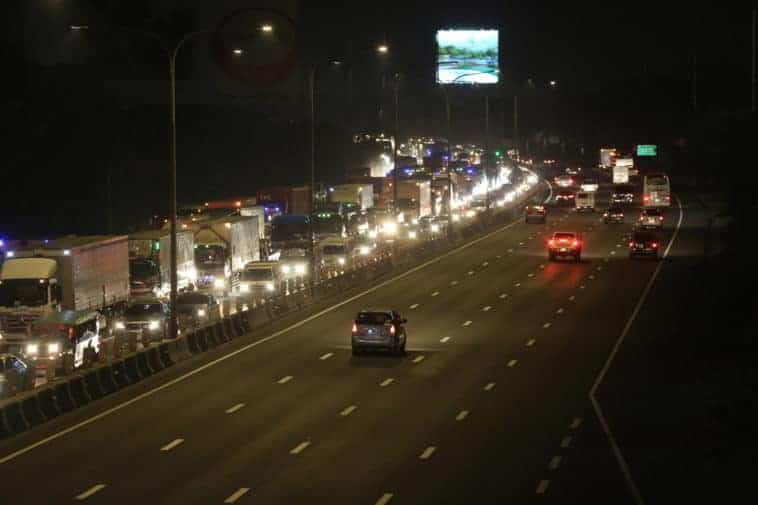 Sen. Sherwin Gatchalian has voiced out his support to slash or suspend the collection of toll fees in the traffic-burdened South Luzon Expressway (SLEX) as a way of providing relief to thousands of affected motorists.
Speaking to reporters, Gatchalian said that the volume of traffic should have been anticipated ahead of the construction.
"Nagtataka ako bakit hindi na-anticipate. Alam na natin from south papunta Metro Manila ang daming saksakyan. Bakit di gumawa ng mitigating measures para hindi maperwisyo ang mga kababayan natin? Dun ako nagtataka predictable naman ang traffic pero nangyari pa rin (I am curious as to why they didn't anticipate this. We are aware of the traffic volume from the south to Metro Manila. Why weren't mitigating measures employed so that our countrymen wouldn't be inconvenienced? The resulting traffic was predictable, but it still happened), " Gatchalian said.
"This is where planning plays a very important role," the senator added.
"Ang may construction ay may-ari rin ng toll road at para mabigyan naman ang ating mga kababayan ng relief, I do suggest to slash or suspend muna yung toll (fees) because sila nag construct, sila naka perwisyo (The construction is being undertaken by the toll road owner. To give our countrymen some relief, I suggest to slash or suspend the toll fees, because it's their fault), " he added.
Gatchalian's proposal came after Sen. Grace Poe urged for the reduction of toll fees in a bid to ease the burden of motorists and commuters who endure heavy traffic amid the Skyway Extension project in Muntinlupa City. 
"Motorists deserve to pay less for the trouble the gridlock is causing due to the extension project. With the processional pace of traffic, is it too much to ask for a reduction in the toll imposed on motorists?" Poe earlier said in a statement.
Since three of the outermost lanes along the northbound lane of the expressway after the Alabang Viaduct have been closed to traffic, motorists and commuters have had to go through extended hours of traffic – even beyond rush hour.
Gatchalian said a formal complaint can be filed to justify the need for the reduction or suspension of the collection of toll fees in the expressway. – With Cecille Suerte Felipe/STAR