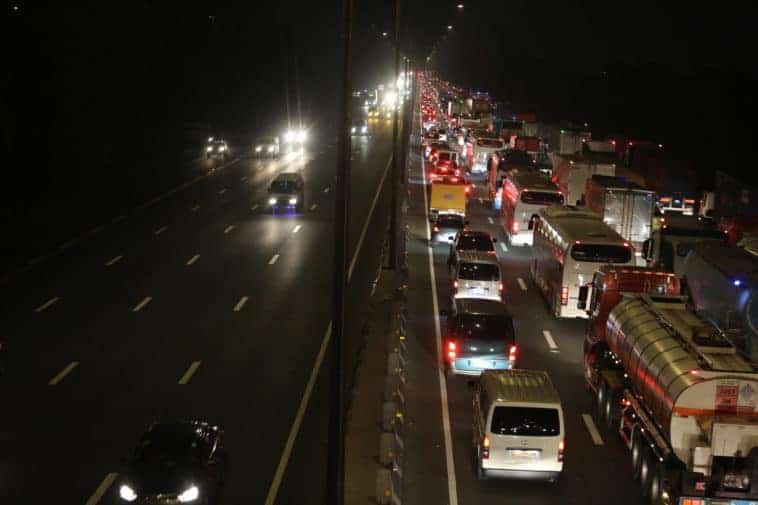 The Toll Regulatory Board (TRB) is likely to cut the rates being charged along some portions of the South Luzon Expressway (SLEX) in a bid to ease the plight of motorists who are forced to crawl through traffic caused by the construction of the Skyway extension project.
According to TRB private sector representative Raymundo Junia, the SLEX toll discount will probably be approved by the board next month.
"The technical working committee (TWC) has agreed on that, so it will most likely get the approval of the board," said Junia, who chairs the committee, said.
Junia said that the board is expected to come out with the decision on lowering the toll rates on November 7.
"The process of imposing the discount is ongoing. The TWC will have a meeting today to finalize the amount," Junia added.
The official, however, clarified that the discount would not be implemented on the entire stretch of SLEX, but only along the affected areas where motorists are experiencing monstrous traffic jams.
"We will identify how much discount will be given. For instance, we're looking at Alabang viaduct and Susana Heights," he explained.
Junia said that the TRB is hoping that the San Miguel Corporation would make an offer for the discount.
"It's a lot easier for us if the discount is offered by the concessionaire," Junia said.
The traffic situation along SLEX has worsened since three outermost lanes along the expressway's northbound lane after Alabang Viaduct in Muntinlupa City were closed to motorists to give way to the construction of the Skyway extension project.
The P10-billion infrastructure project is expected to help resolve the worsening traffic congestion along SLEX.
The STAR reported that the SMC Tollways earlier assured motorists that they would get a reprieve from traffic woes in southern Metro Manila by next month when heavy preliminary works are targeted for completion before the Christmas season.
The third lane of SLEX is expected to be open to motorists by the end of November. – Richmond Mercurio