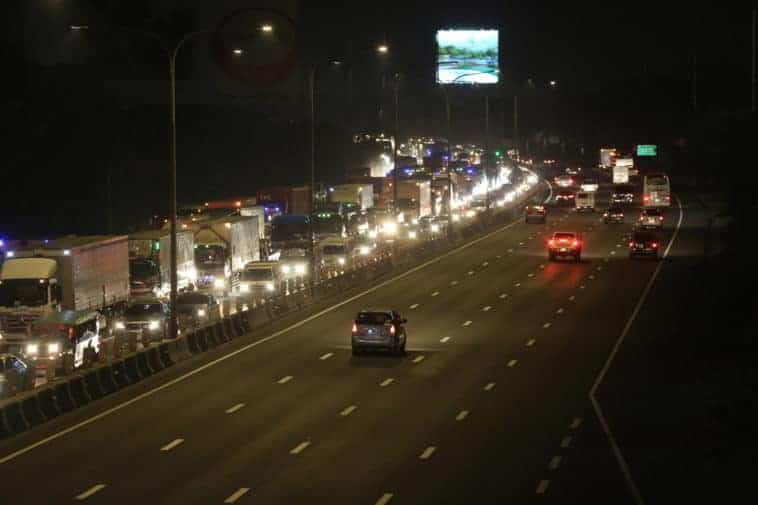 Motorists might expect the horrendous South Luzon Expressway (SLEX) that has affected thousands of motorists since September to ease following the opening of the third lane of the Skyway's at-grade level and a new two-lane ramp connecting the Alabang viaduct to the elevated highway.
In a report by The STAR, San Miguel Corp. (SMC) president and chief operating officer Ramon Ang said that the newly added lanes are expected to resolve traffic congestion along SLEX amid the ongoing construction of the SMC's P10-billion Skyway extension project.
According to Ang, motorists traversing the highway may now utilize the original three lanes of the at-grade section along with two more lanes at the elevated section.
"If you remember, northbound traffic from Laguna to Makati every day was horrible. I think with this solution, we can see the traffic congestion to improve," he said.
The traffic situation along SLEX has worsened since the three outermost lanes along the expressway's northbound section after Alabang Viaduct in Muntinlupa City were closed to motorists to give way to the construction of the Skyway extension project.
"I know that motorists from the south – Muntinlupa, Las Piñas, Cavite, Laguna, Batangas – have been having a hard time in the past two months. Again, I apologize for the inconvenience this project has caused," Ang said.
The infrastructure project is expected to accommodate an additional 4,500 vehicles northbound and 3,000 vehicles southbound per hour once it is finished by December. – Richmond Mercurio