In the face of crisis spawned by a restless Taal Volcano, stories of generosity and selflessness have also come to the fore.
As the ash from the eruption continued to spread out over Metro Manila, an Angkas biker went out of his way to give free face masks to people on the streets along Ortigas Avenue on Monday.
"Masarap sa pakiramdam na kahit maliit ang nabigay mong tulong eh ngiti at pasasalamat ang sinusukli sayo.. Kaso paubos na, kelangan ko bumili ulit para mabgyan pa ang ibang nangangailangan nito (It's a good feeling to help even a little and be rewarded with smiles and thanks. I'm running out of supplies though, so I need to buy some more to help the others who need this). Keep safe everyone," Bryan Beleno said in his Facebook post.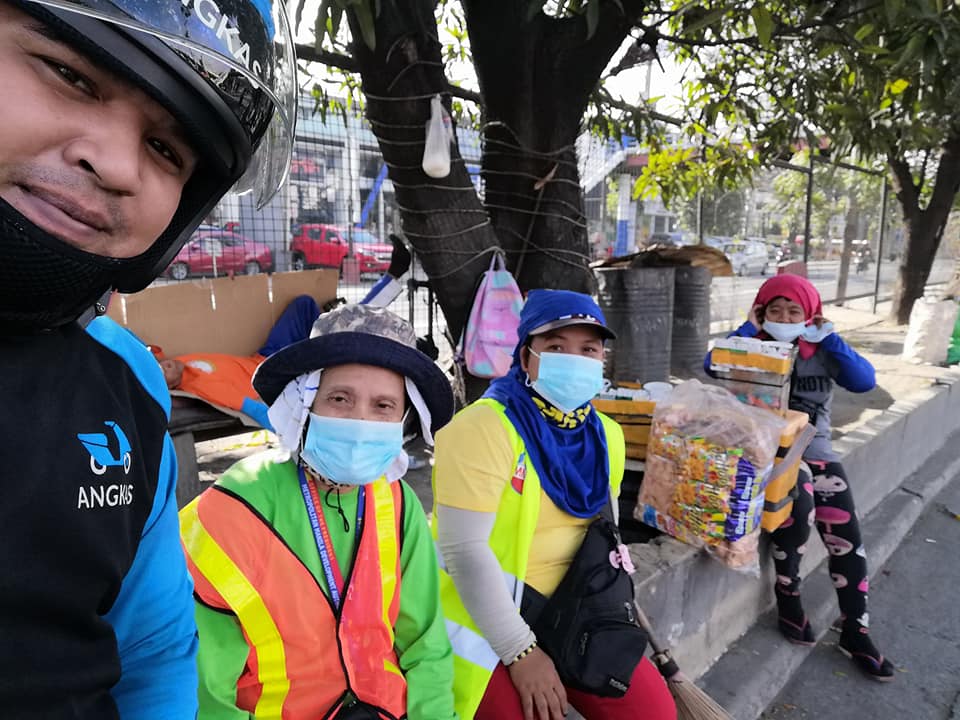 In an interview with WHEELS.PH, Beleno said that he decided to help out the people in need since he was able to earn enough money during his shift today as a rider for the motorcycle taxi.
"I had already earned P1,000 anyway, and I wanted to help my countrymen even in a small way," Beleno said.
He shared that when he was roving around the streets, two elderly almost cried after receiving face masks, saying that they have been trying to buy them in drug stores to no avail.
"Wala na daw aila mabilhang (They couldn't find any) facemask," Beleno said.
"Kala nga nila may bayad sabi ko libre po at pasensyahan na sa konting naitulong ko (They thought I was selling the masks. I told them it was just my humble way to help," Beleno added. "Sino pa ba ang magtutulungan kundi tayo din mga Pinoy (Who else will help us but our fellow Filipinos)?"
Beleno said that he plans to do the good deed again to help out more people who may be in dire need of face masks.
The Taal Volcano's phreatic eruption has conjured up a cloud of ash that has spread over the Southern Tagalog region and Metro Manila on Monday. The haze from the volcanic ash has already reached Metro Manila, prompting people to buy face masks.
However, some medical supply stores, particularly in Bambang, increased the price of surgical masks to P200 per box amid the high demand.
There have also been reports of hoarding by people — some of whom sell the products online at vastly inflated prices.
Meanwhile, a netizen spotted a group of Angkas bikers en route to Tagaytay City to help the affected people.
According to a Facebook post by Jin Dinglasan, some Angkas bikers were carrying food and medical supplies such as water, face masks, and biscuits.
"They opted to help out despite the (conditions)," Dinglasan said.