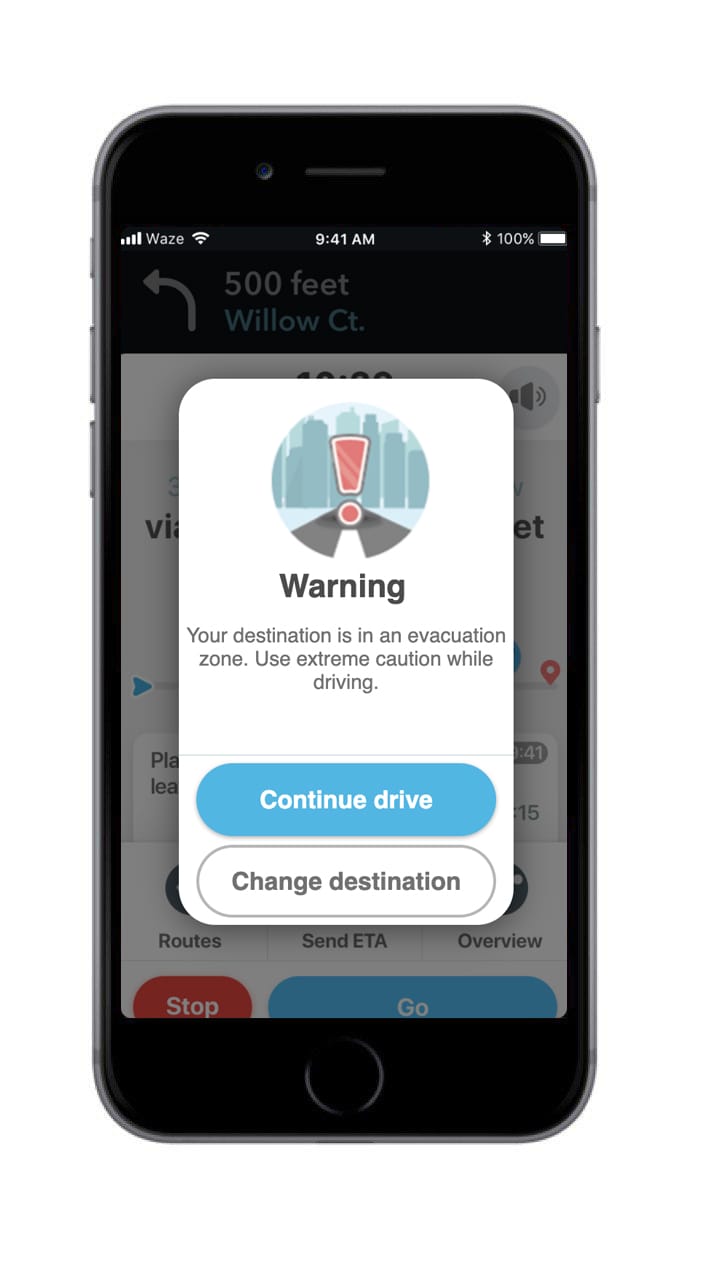 Amidst the eruption of Taal Volcano, Waze continues to bring communities together on and off the road. The community-driven navigation platform is working closely with the Department of Transportation (DOTr), CNN Philippines, and DZMM (630 AM) Radyo Patrol on the relief efforts for the afflicted communities.
Since January 12, the phreatic explosion of Taal Volcano has been observed generating up to a 15-kilometer ash column. This has affected the regions of CALABARZON (Cavite, Laguna, Batangas, Rizal and Quezon), Metro Manila and parts of Southern Luzon. Motorists are advised to practice extra precaution while driving in these regions, due to poor visibility and slippery roads.
Playing its part in bringing communities together, Waze's Crisis Response team is assisting a total of 308 different segments of road closures, 102 emergency shelters, and donation centers as of date. Local Waze users affected by the crisis received both push notifications on the day of the eruption and during the relief operations. Users are being updated on the map should there be an increase in the number of new road closures due to Taal's' volcanic activity.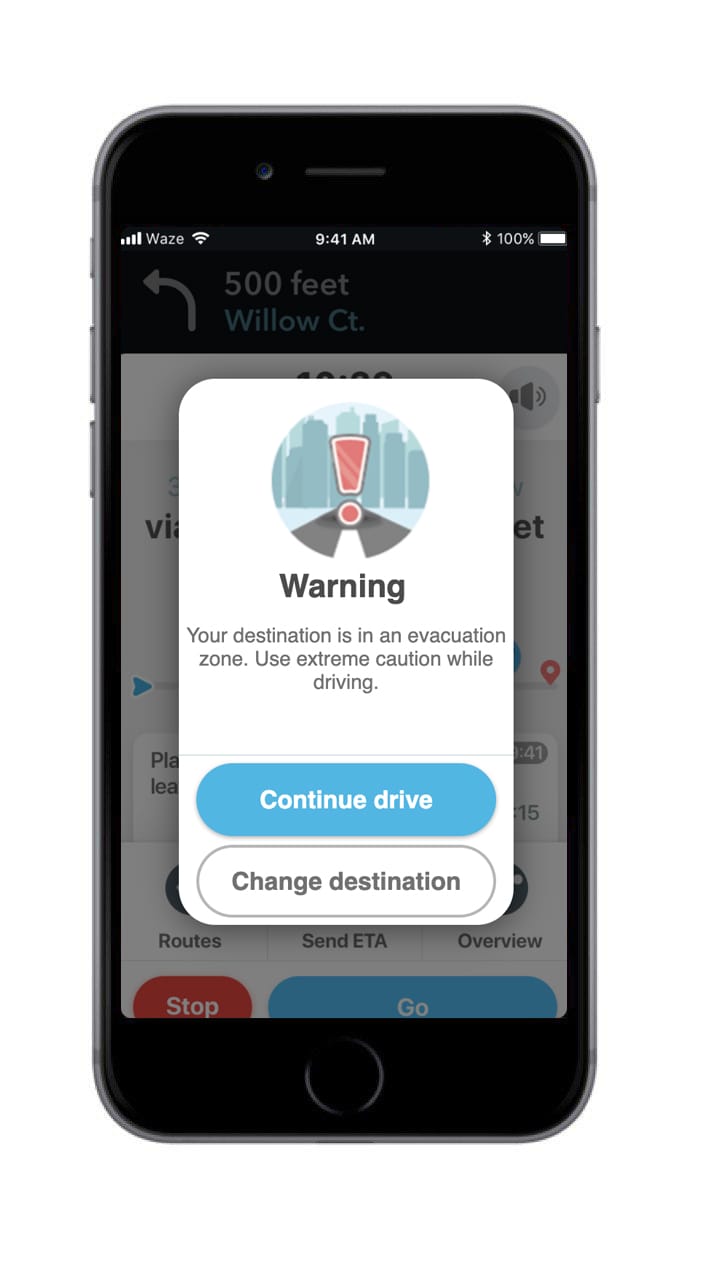 The 14-km radius from the Taal Volcano was declared by the National Disaster Risk Reduction and Management Council (NDRRMC) as a danger zone. To reflect the news, Waze's Crisis Response team also set up the area as an evacuation zone in the map, with an evacuation zone notification warning showing up in the Waze app whenever a user navigates to a destination within the evacuation zone. This feature will be activated when Waze's Crisis Response team has verification of an evacuation zone and donation drop off centers from an official source.
Aside from notifications, the Waze app allows users to search for donation drop off centers nearest to them. Wazers will just have to type in "Donate" in the destination search bar, and the nearest donation drop off center will appear. Wazers can also choose among the other drop off centers on the list found in the search results.
To date, Waze users can choose from the following donation centers:
8001 Camia, Makati
Padre Faura Street, Manila
55 C.P Garcia Avenue, Quezon City
Samonte Park Rotunda, Cavite City, Cavite
City Work Spaces 2nd Flr, DCR Bldg, Aguinaldo hwy, Imus, Cavite
8 Juan Luna, San Pedro
NCST bldg., Aguinaldo Hway, Dasmariñas, Cavite
Unit 1, Contemprato Building, Sugar road, Carmona, Cavite
Pedro R. Sandoval Avenue, Los Baños
Governor Pack Road, Baguio
Waze's Crisis Response team has been extending their support for various efforts such as the evacuation zones for the fires in California (Cave Fire, Kincade Wildfire, Getty Wildfire, Simi Valley Wildfire, Maria Wildfire) and the bushfires in Australia. Waze encourages users to continuously report real-time accidents, hazards, blocked roads, weather conditions and more that will help fellow Wazers get to their destinations safely.