Toyota Motor Philippines (TMP) rolled on with its Hybrid Electric Vehicle (HEV) Campus Tour, partnering with De La Salle University (DLSU) for the second leg held in the institution's campus grounds.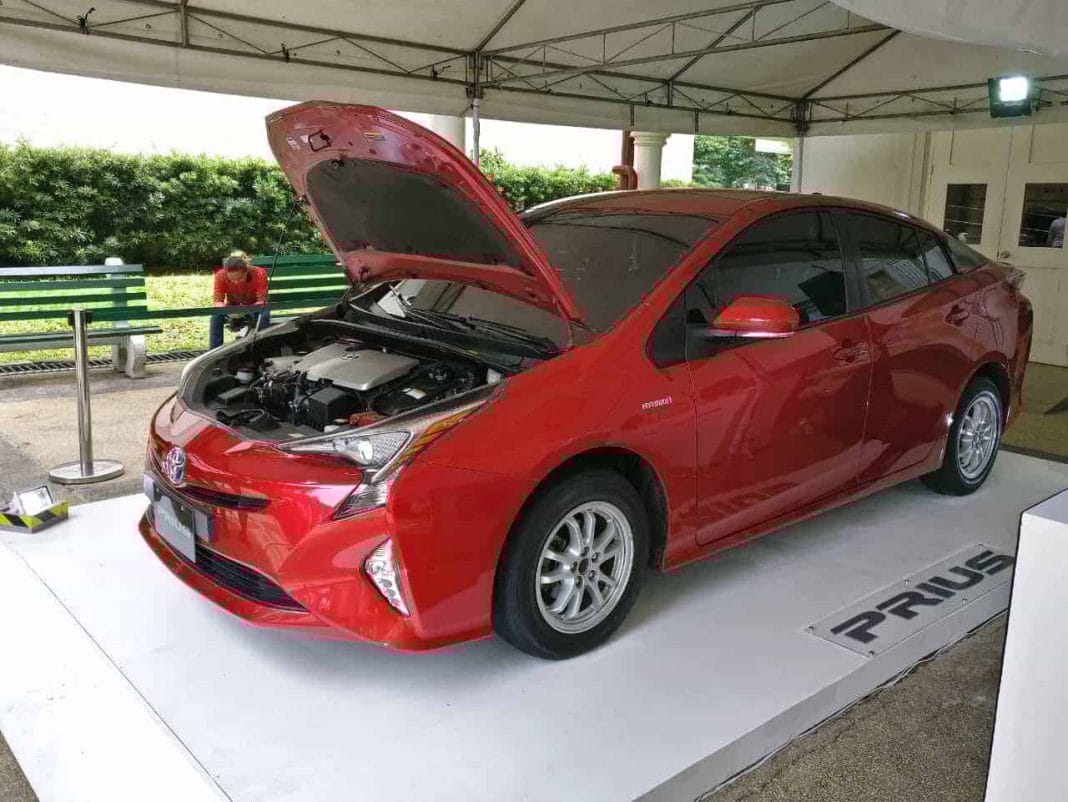 Toyota means to "expand the knowledge of the academe through the latest automotive industry trends and direction," and the DLSU stop was made through the university's Department of Mechanical Engineering. Students and faculty participated in a seminar conducted by Toyota's technical experts, focusing on the benefits of Toyota's hybrid technology to the environment. A brief forum was also held to discuss common misconceptions about hybrid electric vehicles.
Aside from the seminar, attendees were given the chance to see the Prius model, displayed at the school's Central Plaza. Free vegetarian snacks courtesy of Quorn were also distributed to students throughout the day, staying true to the activity's sustainability theme.
"Our continuous activities on HEVs are geared towards the youth because they… will benefit most from this technology. With enough support and proper implementation, the untapped potential of hybrids can improve our transportation systems and our environment over the long run," said TMP first vice president Cristina Arevalo. "Toyota is driving the future, one university at a time."
The Hybrid Campus Tour series is part of Toyota's global initiative to promote vehicle electrification towards sustainable mobility. In the Philippines, Toyota maintains that HEVs are the ideal transition phase for a greener and more energy-efficient automotive landscape.
The Toyota Hybrid Electric Technology Conference at the Grand Hyatt Manila last May was attended by over 400 guests from different sectors like the government, academe, and environmental organizations. Prior to the conference, Toyota started its Hybrid Campus Tour series by partnering with Mapua University last March.
In order to further widen the use of hybrid technology, TMP is looking to bring electrified versions of its existing models to the Philippines. This business direction is aligned with the Toyota Environmental Challenge 2050, aimed at eliminating the company's carbon emissions over the next three decades.
"TMP is well on its way to introducing various technologies and features available in other countries, such as the Hybrid Synergy Drive for fuel efficiency and Toyota Safety Sense for human safety," added Arevalo. "This year will be an exciting time for the motoring public as we continue the push for electrification, and customers can definitely expect more options from Toyota if they're looking to own environment-friendly cars."
For more information, visit TMP's official website at www.toyota.com.ph and follow the official Facebook page at www.fb.com/ToyotaMotorPhilippines.