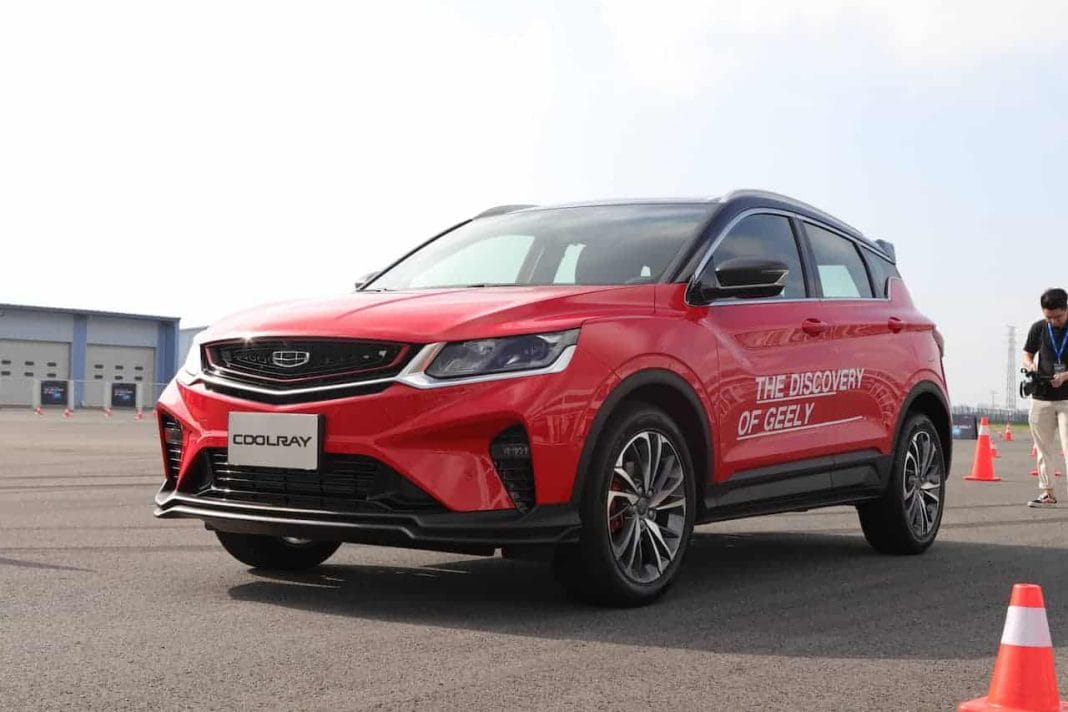 HANGZHOU, China—Sojitz G Auto Philippines Corporation, the importer and distributor of Geely automobiles in the Philippines, recently flew in members of the Philippine media for its Discovery of Geely Tour.
While many Chinese car brands are state-owned (either by the governments of Shanghai or Beijing), Geely is China's largest privately owned automaker. It traces its roots to Zhejiang Geely Holding Group (ZGH), which was founded in 1986. 
In 1997, ZGH entered the automotive industry and gave birth to Geely Auto. ZGH has been listed on the Fortune Global 500 for seven consecutive years with assets totaling over 310 billion RMB and employing more than 120,000 people. In 2018, ZGH sold over 2.15 million vehicles, a year-on-year increase of 18.3 percent. The group's sales has doubled in just four years.
ZGH has since become a global mobility technology group. Its business scope covers design, R&D, production, sales and service of whole vehicles, powertrain and key parts, as well as mobility services, innovative digital technologies, financial services, education and sports. 
One of the major advantages of ZGH is that it has its own powertrain factories. ZGH has state-of-the-art, world-class vehicle and powertrain plants in China, USA, UK, Sweden, Belgium, Belarus and Malaysia, as well as a sales and service network consisting of 4,000 outlets around the globe.
ZGH owns a wide array of brands including Volvo (including Volvo's high-performance division, Polestar), supercar maker Lotus, Lynk & Co, Malaysian car brand Proton, and London Electric Vehicle Company, which makes London's iconic black taxi cabs. 
ZGH is also the largest shareholder of Volvo AB and Daimler AG. ZGH aims to reach three million units in annual vehicle sales by 2020 and rank among the top 10 automotive groups in the world
For over a decade, ZGH has quietly built up its global presence. The group has not only succeeded in the revitalization and sustainable development of Volvo, it has also promoted increased cultural, talent, and technological synergies in all its global brands including Volvo, LEVC, Proton, among others.
ZGH's approach to globalization is not to "go out" by merely exporting products from China, but to "go in" by integrating with the local communities around the world, cooperating with others, and achieving common prosperity by working together.
Geely Auto Group believes that technology drives innovation and innovation leads development. Much like other major global automakers, it spends billions of dollars on R&D annually. Geely has five R&D centers in Hangzhou and Ningbo in China, Gothenburg in Sweden, Coventry in England, and Frankfurt in Germany, as well as five design centers in Shanghai, Gothenburg, Barcelona in Spain, Coventry, and California, USA, employing a massive number of over 20,000 research and design personnel.
Geely Auto will be the first Chinese auto brand to sponsor one of the largest-scale international sporting events as the company signed an agreement with the organizing committee of the 19thAsian Games to become an official partner of the 2022 Asian Games and announced their Asian Games Strategy of "Enjoy E-mobility @ the Asian Games with Geely" in Hangzhou.
Part of the media plant tour was the test drive of Geely's new small Coolray SUV that will be soon launched in the Philippine market. We tested the Coolray in the Ningbo International Speedway (which is also owned by ZGH) in Ningbo province, a couple of hours' bus ride from Shanghai.
The Geely Coolray is an eye-candy compact crossover with its sporty and masculine exterior design. Powering the Coolray is a smooth and very torquey (177hp/255Nm) 1.5-liter turbocharged three-cylinder petrol engine mated to a seven-speed dual-clutch transmission with paddle shifters.
The Coolray boasts a generous set of features: automatic self-parking system, 360-degree-view assist camera, and a convenient safety feature that automatically closes the sunroof and windows and folds the side mirrors when the car is locked with the key fob.
The Geely Coolray is now available now in the Philippine market with its top-of-the-line Sport variant at P1,198,000. More affordable models and variants will be available in the fourth quarter of 2019.
During the plant tour, Geely Auto showed a demo of the future of valet parking. Called Automated Valet System, it allows carsto self-park and be summoned to collect passengers at busy traffic intersections such as shopping malls and airports. The system is a key point of Geely's Auto technology roadmap for 2019 and beyond. 
To date, Geely Auto has been one of the world's biggest introducers of Level 2 driver-assist technology on its vehicle range, delivering over 450,000 units equipped with L2 technologies that aim to make travel safer and easier. Geely Auto refers to L2 as driver aids – systems that are in place to assist the driver on daily journeys and identify dangers before they happen; for example, a Geely Auto vehicle will react if another vehicle enters into your lane or will move to avoid an accident if a sudden obstruction such as a bicycle veering into your path. 
Geely refers to L2 solely as driver aids and not self-driving as other automotive brands do. Geely is a company that has put safety at the forefront of its global development and as such as the company believes that L2 should move to assist the driver but not remove the driver from the driving ecosphere. Geely's engineers believe that all drivers should always be monitoring the traffic around it.
"The L2 system should act as a virtual second brain and a second set of hands, they're designed to aid but not replace the driver" said a Geely R&D spokesman.
A Geely self-parking car uses the company's Automated Valet System