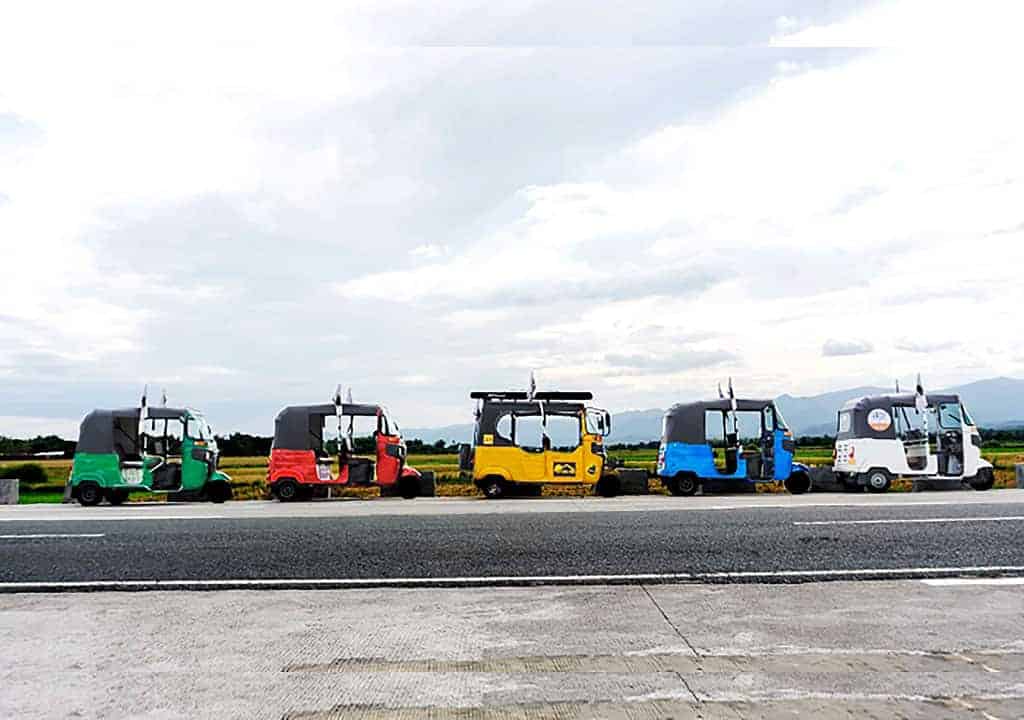 Say hello to Bajaj RE: the "three-wheeled motorcycle" taking the country by storm. Bajaj RE, also known as "The Next-Generation Tricycle," is making its presence felt in the local market. Exclusively distributed by TriMotors Technology Corporation in the Philippines, the Bajaj RE is factory-built from India and has been marketed around the world for over 50 years now. Bajaj is the world's largest manufacturer and India's largest exporter of three-wheeled vehicles. The brand is marketed in over 40 countries.
The Bajaj RE is a sturdy, long-lasting vehicle designed for both public transport and personal use. It has user-friendly mileage and reduced carbon emissions, with low maintenance costs due to its high-quality parts and world-class manufacturing standards. These features have made the Bajaj RE a popular alternative to the traditional tricycle nationwide.
With up to 66 percent less fuel consumption compared to other vehicles, the Bajaj RE provides excellent mileage for its weight. It is compact, yet durable, able to carry multiple passengers and their belongings. Its size belies enough power to conquer Philippine roads, no matter how rough or hilly the terrain.
Bajaj RE provides a level of comfort unique among three-wheelers. Its cabin-type design with windshield and roof cover protects riders from hot or wet weather. The car-like ergonomically contoured seats have seatbelts for the driver and the passengers, making it safer and more comfortable. Its 200cc displacement and fuel-injection (FI) technology provides the power to climb steep roads. It's also the only tricycle with reverse gear and parking handbrake.
More importantly, Bajaj RE also supports the government's initiative on Clean Air and Modernization. It passes the emissions standards of the Department of Environment and Natural Resources (DENR) so it is also an eco-friendly tricycle. It's also the only tricycle with an exclusive vehicle booking mobile application called "RE Serve."
Bajaj RE remains affordable without losing any of the qualities that has made it globally recognized, such as:
• Reinforced chassis for bigger load capacity and lower maintenance costs;
• Dual oil-filtration system with a combined screw-on and magnetic filter that removes impurities from the oil, increasing mileage and reducing emissions;
• Fan and dust covers for dual protection against dust and dirt;
• Larger capacity crank case and camshaft, increasing engine efficiency;
• Metal gear selector.
Each unit comes with a starter kit consisting of a spare tire, two spare seats and a set of basic tools. Bajaj RE dealers also serve as repair and maintenance stations to keep the three-wheelers in peak performance.
Specialists from dealers also offer advice to Bajaj owners in the hopes of teaching them how to repair minor issues with their own vehicles. In the long run, a Bajaj RE is expected to last longer between major repairs compared to traditional tricycles, minimizing downtime for owners and passengers alike.
Bajaj RE is now available at authorized dealer partners of TriMotors from Luzon, Visayas and Mindanao.
For inquiries, contact 0919-061-5324 or message fb.com/BajajREPhilippines.