Last year was just a prelude to what's brewing for Geely this 2020. With the high-profile introduction of the Coolray compact crossover in the Philippines last September, Geely has set its bar high on both technology and style.
This year, Geely is building its nationwide dealership network according to plan, making it more convenient for Filipinos nationwide to be able to experience its products and services. Thirty new dealerships are set to rise this year and next year. Fifteen outlets are expected to be operational this 2020, while the remaining 15 are eyed to be up and running in 2021.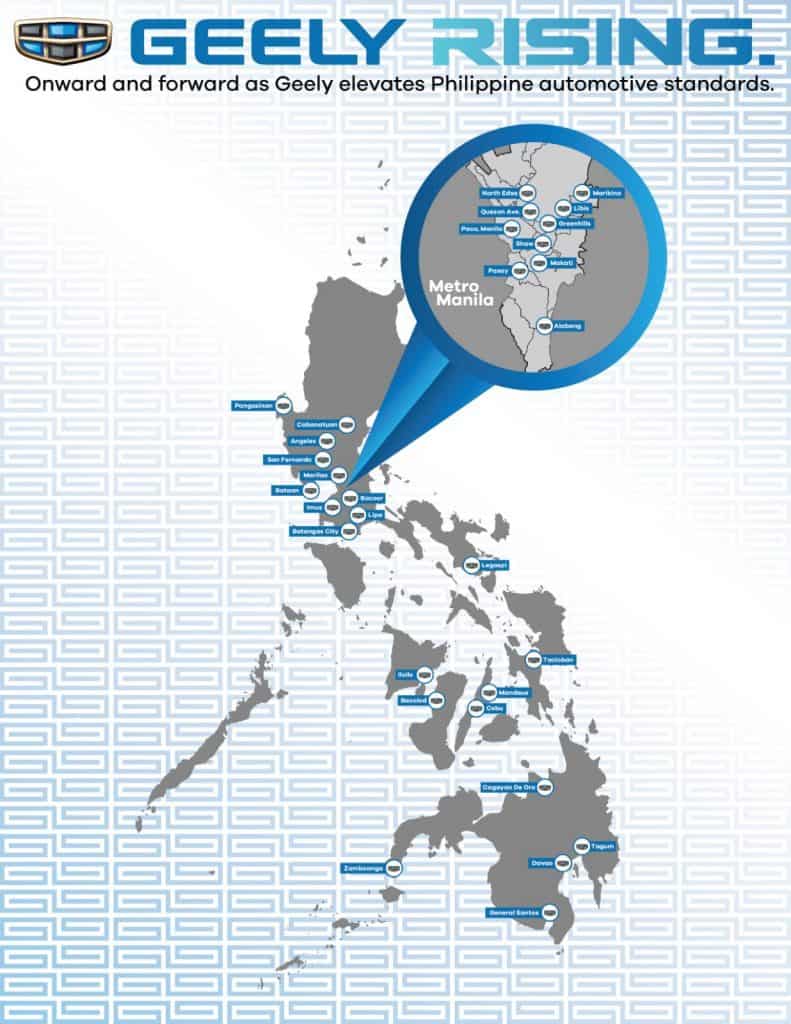 Geely's flagship technology
In 2018, B-Segment Modular Architecture (BMA) was developed for small compact cars like the Coolray. This was patterned after Volvo's Compact Modular Architecture (CMA). The new BMA platform maintains the high flexibility and scalability of power, electrical, chassis, and body modules which can be freely combined to create variety of vehicles. 
6-Core Technology
A typical three-cylinder engine is known to produce excessive vibration. But for Geely, not all. Geely has incorporated six-core technology in its three-cylinder vehicles — low inertia turbo charger, 200bar high pressure direct injection system, DVVT (Dual Variable Valve Timing), dual mass flywheel, single balance shaft, and long-life/low-noise serpentine timing belt. This combination of technologies produces smooth and vibration-free three-cylinder engines.
Mild Hybrid Technology
Geely is taking the quality of China brand cars up a notch by offering more in all of its future models in the months and years to come. One of the exciting things that everyone has to watch out for is the arrival of Geely's mild hybrid electric models.
As of 2018, Geely Auto ranks 13th among global automotive brands. To date, it remains to be the bestselling Chinese brand in the world. Geely eyes to maintain its momentum by becoming a significant player in the Philippine automotive industry in the future.
As a newcomer in the Philippine auto market, Geely has yet to prove its worth as it rolls out new models that meet global standards. And as far as expansion is concerned, Geely is looking forward to reaching out to more Filipinos, one dealership at a time.