The Toyota Gazoo Racing (TGR) Vios Cup leg 2 is just around the corner. Apart from all the adrenaline pumping action, this year's one-make race is looking to be the most empowering season yet. It begins with a racing roster with prominent female presence — this, I'm also very proud to be a part of. We stand for those who foster inclusivity and equality. Thanks, Toyota Motor Philippines (TMP)!
During the first leg that commenced last July, we witnessed women making their mark with an all-female podium finish for the Toyota Gazoo Racing Autocross Challenge in the Promotional Influencer Class. Bianca Yao reaped triumphs and snagged plenty of awards; followed by Arianne Bautista and Apple David who came in 2nd and 3rd, respectively. This was no easy feat — one that every woman in the room celebrates and counts as her win too.
As for my category, the Media Promotional Class, newcomer Pattice Tenorio from Zigwheels claimed the top spot. Cesar Miguel from Philkotse came in 2nd place and Riz Javier from Top Gear in 3rd. Yet another predominantly female podium finish.
Although the results weren't entirely in my favor — I bagged 4th place — the experience was nevertheless fulfilling. I had my fair share of small wins during practices: way cleaner and faster runs. The goal in Autocross racing has always been to break your own record — that in itself deserves a pat on the back. After all, these were the things I only hoped to achieve last year.
To my surprise, having been part of the TGR Vios Cup for two consecutive years, the feeling once you get behind the wheel never changes. Just when I thought I left all the nervousness and jitters in my first season, it comes rushing back all at once mixed with feelings of thrill and excitement. In fact, my smartwatch detected an unusual spike in my heart rate during the previous leg. That speaks volumes.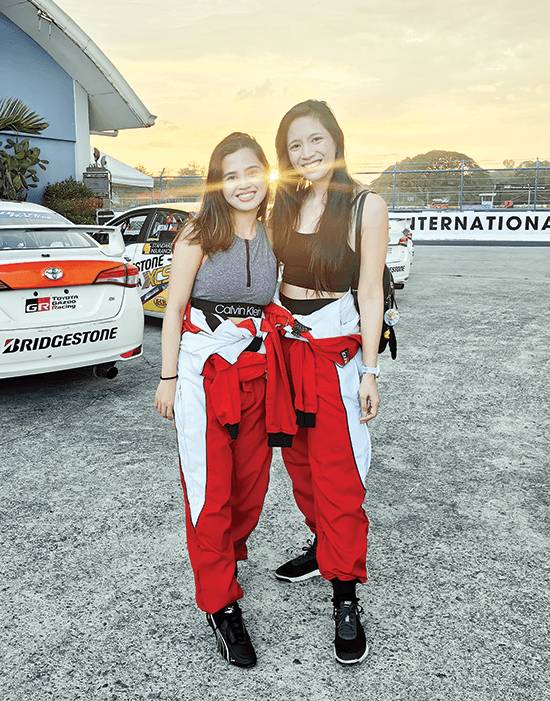 Capping off the long day of racing action was one of my favorites. Our shared love for motorsports painted the atmosphere with vibrant colors. It's a beautiful space where we all feel we belong and are welcome. We can only expect the energy to fill to the brim for the next coming legs.
Here's to finding my own rhythm and connecting better with the car. I've summoned the proper fuel that'll power me for the next leg: self-improvement. What's yours?
Catch your favorite Circuit and Autocross racers this September 9 at Clark International Speedway. Admission is free. You can also witness the racing action through the livestream at the Toyota Gazoo Racing Philippines' Facebook page.