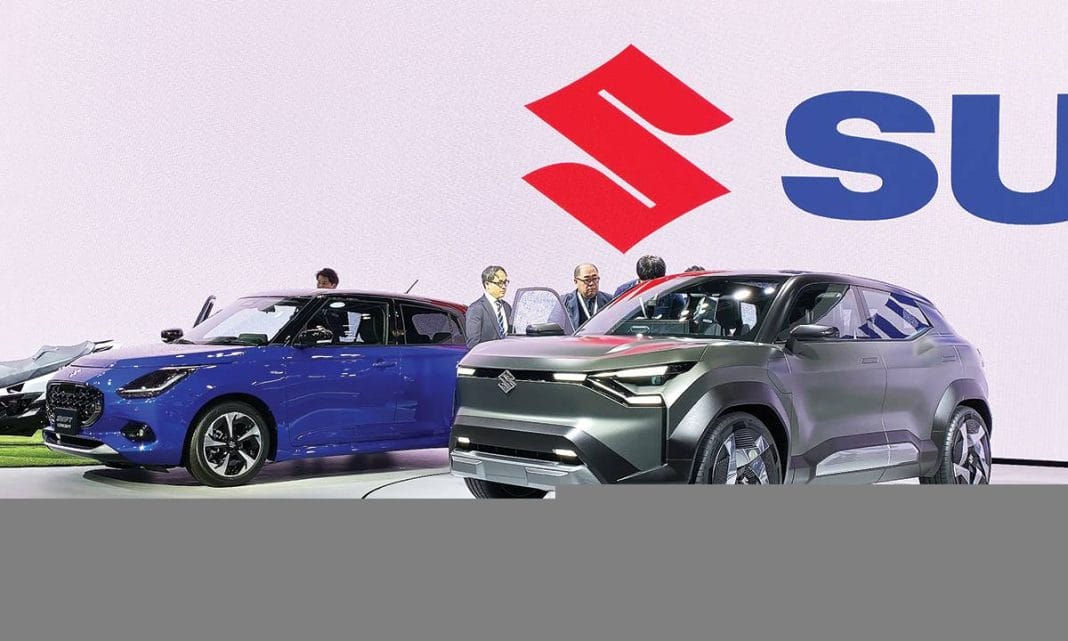 Suzuki married excitement with its signature practical mobility at the recently concluded Japan Mobility Show 2023, which was held at Tokyo Big Sight from October 25 to November 5.
The theme for the Suzuki booth was "Answers for Excitement throughout the World," which presented the company's diverse initiatives toward a carbon-neutral future in mobility. Suzuki's exhibit brought together technologies as a general mobility maker, starting with automobile and motorcycle concepts. The booth also had a Suzuki accessories shop resembling a mini truck using a Super Carry mini truck, and introduced services for mobile shop business owners.

Here are Suzuki's noteworthy concepts on stage:
eVX—Suzuki's first global strategic EV
Proposed as an EV that realizes true Suzuki SUV driving experience by further evolving the electronically controlled 4×4 technologies. It has a length of 4,300mm and a driving range of 500 kms.
eWX—mini wagon EV that stays close to people's daily lives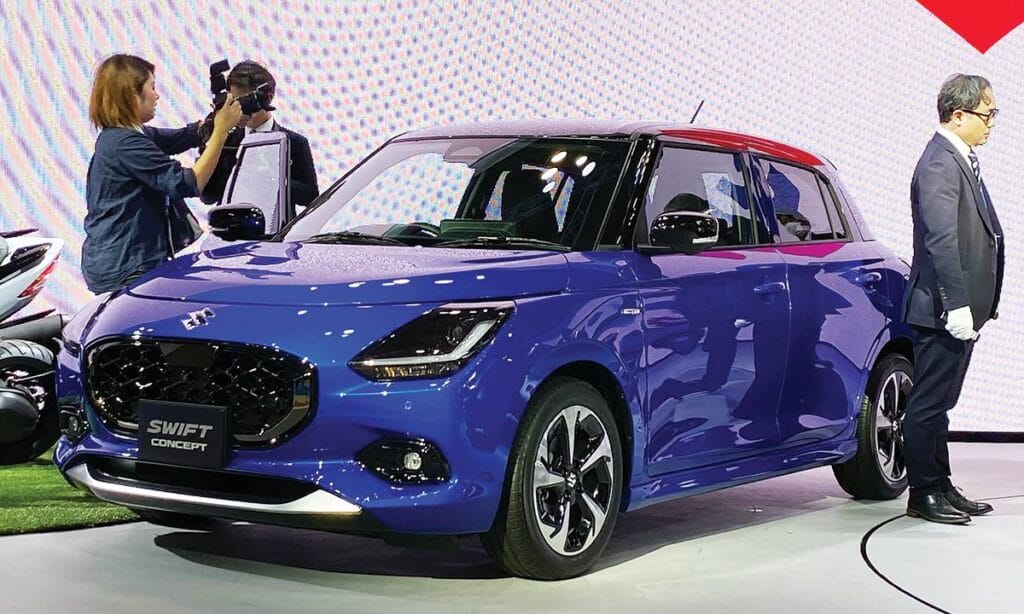 The eWX is a concept crossover between a fun and practical mini wagon and a futuristic EV. It expresses a friendly presence that supports people's daily lives with clean and simple body shape of an EV with a light and user-friendly cabin. It has a length of 3,395mm and a driving range of 230 kms.
e EVERY CONCEPT—mini-commercial BEV van 
The e EVERY CONCEPT is a mini-commercial BEV van jointly developed by Suzuki Daihatsu, and Toyota. Proposed as a model that contributes to society by not only realizing a silent and powerful EV drive, but also supplying electricity from the vehicle in case of an emergency, while maintaining the user-friendliness of a mini-commercial van. It has a length of 3,395mm and a driving range of 200 kms.
Spacia Concept / Spacia Custom Concept
The Suzuki Spacia is a minicar which has a unique styling and spacious cabin. Rear seat comfort is enhanced by a multi-use flap in the front section of the seat cushion—the first time on a Suzuki vehicle. The Spacia Concept is designed for "comfort and excitement that cuniquely colors daily lives" while the Spacia Custom Concept is designed for "elegance and gorgeousness."
Swift Concept
Creating the greatest excitement in the Suzuki booth was the Swift Concept, which proposes a shift from tangible consumption to experiential consumption, while still delivering the model's renowned fun-to-drive character. It's equipped with a host of advanced safety technologies including Dual Sensor Brake Support II, Collision
Mitigation Braking, Adaptive High-beam System, and Driver Monitoring System.
Production models on display at JMS 2023 included the globally popular Jimny (sadly no 5-door model yet), as well as JDM models Hustler and Solio.