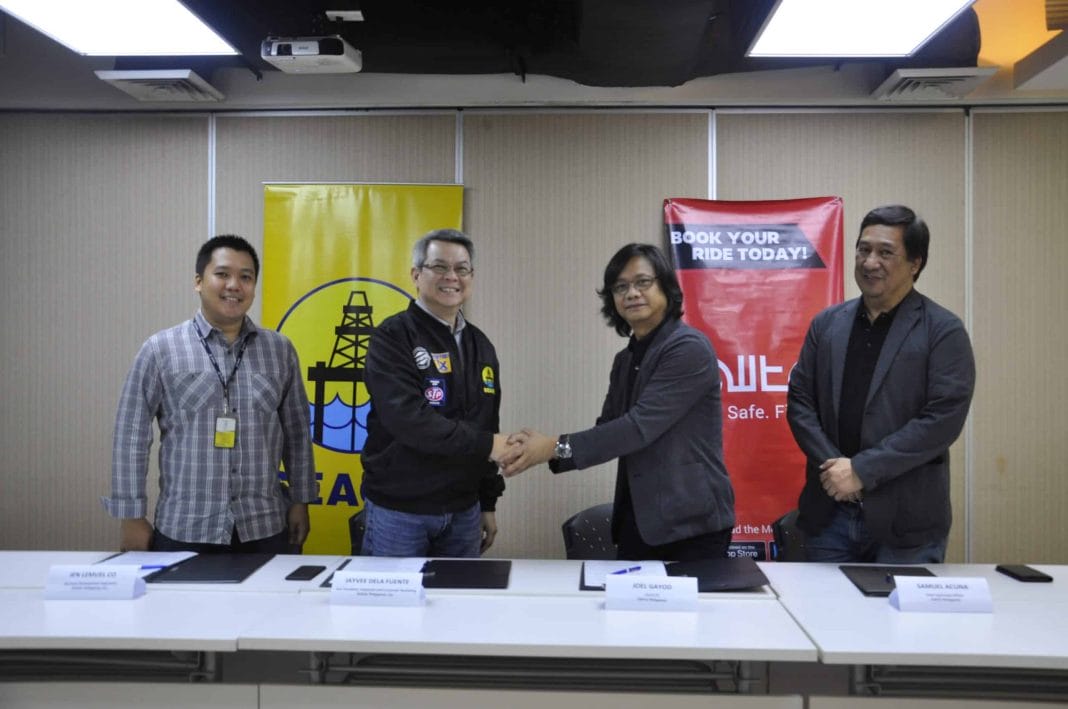 Seaoil Philippines, Inc., the country's leading independent fuel player has signed an exclusive partnership with Transport Network Vehicle Service (TNVS) company OWTO, with a co-branded Seaoil Boosted VIP card to be given to its drivers.
"Seaoil continues to form new partnerships so more consumers, especially those in the TNVS industry, can enjoy more benefits when they purchase Seaoil products," said Jayvee Dela Fuente, Seaoil Philippines VP for Corporate and Consumer Marketing.
OWTO is a 100% Filipino-owned TNVS company owned and operated by iPARA Technologies and Solutions, Inc. The service is available in Greater Metro Manila (GMA), Caloocan, Malabon, Navotas, Valenzuela City and in some parts of Rizal, Cavite and Bulacan.
The Boosted VIP cards issued to OWTO drivers will have the highest level in the VIP card tier or Auto-Gold status and one VIP point is equivalent to one point. The cards will have an exclusive point conversion wherein P100 is equivalent to four points for gasoline, or a P4.00 rebate. Diesel purchases of P100 are equivalent to two points or a P2.00 rebate. Earned points can be used to purchase fuel and lubricants from Seaoil and may be redeemed as cash.
The exclusive point conversion is available at select Seaoil outlets. Seaoil stations that are not included in the list will offer the regular Seaoil VIP point system.