Most car models that come with various engine displacements or seating configurations usually have substantially higher prices for the variants with the larger engine size or greater seating capacity.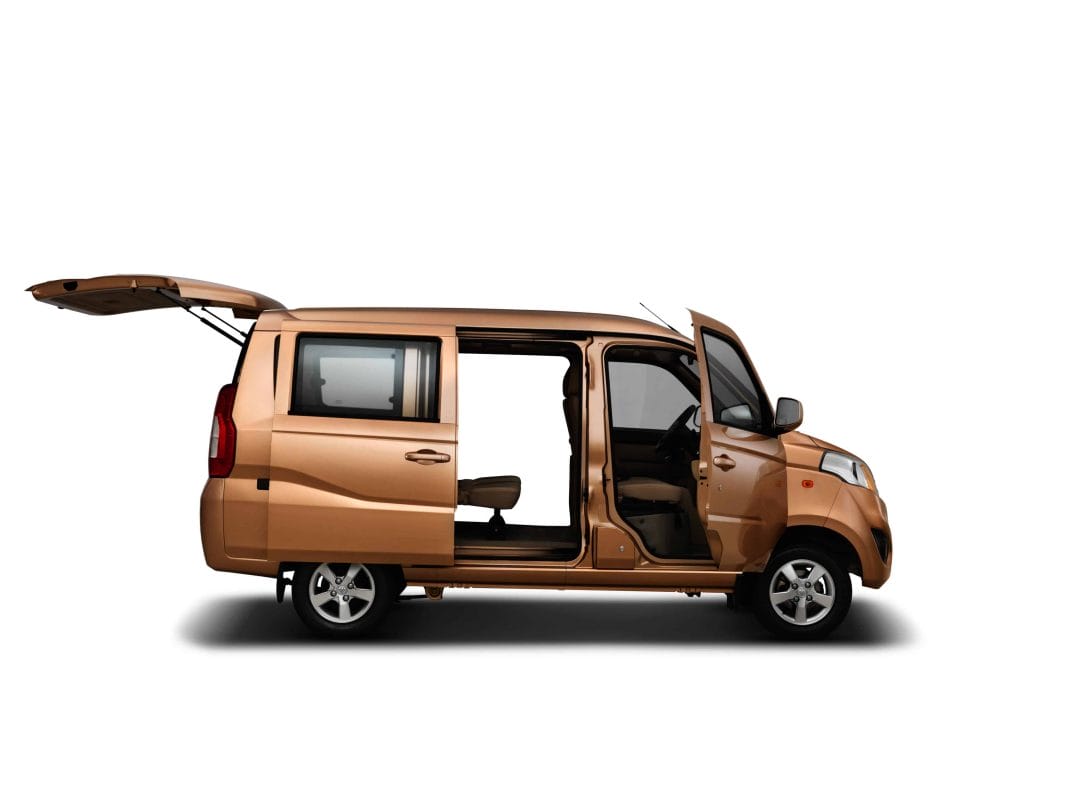 Foton didn't seem to get the memo — because its Gratour MiniVan, which previously had a 1.2-liter engine and seven-seater capacity, now has a 1.5-liter motor and eight-seat capacity. And it still retails for an eminently affordable P570,000.
Since the seven-seat Gratour MiniVan 1.2 was unveiled in 2015, it has been sought after by first-time car buyers due to its versatility, generous space, and very affordable price. Aside from being able to serve as an efficient and reliable people- and cargo-mover for familes, it is also used for delivering goods for businesses, especially in the provinces. Although Foton has seen plenty of success in the area, the new iteration brings more than enough to the table to also make an impact in the urban settings of Metro Manila.
To this end, Foton concentrated on revamping the Gratour MiniVan's packaging, making it more efficient in terms of space, comfort, and performance.
From being powered by a 1.2-liter gasoline engine, Foton has powered up the all-new Gratour MiniVan with a 114hp, 150Nm Euro 4-compliant 1.5-liter engine. Power is sent to the front wheels via a five-speed manual transmission. Engine noise is now much less, resulting in a more comfortable drive. Plus it now has electric power-steering to make maneuvering even more effortless.
The exterior of the new Gratour MiniVan has been revamped with a new front grille, upswept headlights, sculpted character lines, taillights that extend up and flank the rear window, and new 175/70R14 tires mounted on alloy wheels. The versatile interior professes a sense of simplicity, tidiness, and overall comfort.
The new Gratour MiniVan 1.5 drives almost as easily as its smaller stablemates despite its larger dimensions. Although the wheelbase is the same as the first generation (a generous 2,710mm — about the same as most executive sedans), the new model boasts additional space for passengers and cargo, as the seating capacity was upgraded from seven to eight, maximizing or even further monetizing its utility and functionality. The third row seats are also designed to fold for maximum cargo space.
The eight-seater Gratour also boasts of five doors, two of them sliding, enabling much easier ingress and egress — even in tight parking spaces. Its ground clearance makes it easy for small children or PWDs to get in and out of the vehicle as well.
When you throw in the seatbelt reminders, over-speed alarm, anti-lock brake system and electronic brake distribution, this practical Gratour MiniVan isn't as spartan as it may first appear. It scores points with a keyless push-start button, too.
With that P570,000 price tag, this eight-seater makes an attractive choice over the other MPVs, which are some P200,000 more expensive. So while the Gratour MiniVan may not be shifting goalposts in its class yet, it does stand out in terms of space, purpose, and value for money.