It's been eight years since BMW Philippines last held a ride and drive. The last one, if you were old enough to remember, was with the 2 Series Active Tourer way back in 2015. That was a different era: X was still Twitter, Facebook had a timeline (rather than a newsfeed), and there wasn't any mad rush among motoring journos to hit, "publish" first on any story. Today, we've got a maniac in charge of X, Facebook's now known as Meta, and journalists (me included) are more concentrated on churning out stories than anything else. It's times like these I yearn for simpler times and thank goodness BMW's managed to give that even for just one afternoon.
With such a young marketing team (much younger than me, at least), going for a small group with a straightforward drive program is the most pragmatic thing to do. After all, if they're getting their feet wet for future (and hopefully bigger) drive programs, they might as well start small.
On this occasion, the highlight vehicles were the "core" of BMW Philippines' line-up: the BMW X1 sDrive18d, the BMW X3 xDrive20d Business, and the BMW 318i Business. To be honest, none of these are all-new models, but they do represent the most important models of the local line-up.
If you need to catch up on the tech specs, the BMW X1's "sDrive18d" indicates that it's a 2.0-liter making 150 horsepower and 350 Nm of torque. It uses a 7-speed dual clutch driving the front wheels. The same basic engine finds its way into the X3 xDrive20d Business but it's been uprated to 190 horsepower and 400 Nm of torque. It also gets a traditional torque converter 8-speed driving all four wheels. It's assembled in Malaysia which explains the relatively small P 300,000 price gap between the two Sport Activity Vehicles (P 3,890,000 versus P 4,190,000). Finally, there's the P 3,590,000 318i Business which happens to be the only gas-powered car here. Its turbocharged 2.0-liter cranks out 156 horsepower and 250 Nm of torque. Like the X3, it uses an 8-speed torque converter, but propelling only the rear wheels.
The convoy, consisting of two X1s, two 3 Series, and one X3 flagged off from RSA Motors Greenhills—the flagship BMW showroom in the country. At four stories and 1,800 square meters, it's the largest BMW showroom and is one of the handful to follow the "Fit to BMW" standards globally.
From there, it's a 70-kilometer or so drive to our first stop: Premier Cars BMW in San Fernando, Pampanga. Since the route took us from Greenhills to Pampanga via EDSA and then to the North Luzon Expressway (NLEX), there isn't much to talk about when it comes to overall handling. Being the certified "Tito" of the group, I was assigned the X3 which I found to have copious power, stable road manners, and excellent fuel economy (16.67 km/L). The best bit was perhaps the NVH insulation which was just amazing. Now, I'm the first to admit that it's been a while since I got behind the wheel of an X3 (the last one was in 2018), so maybe I just got easily impressed.
Located along Jose Abad Santos Avenue, Premier Cars BMW is part of the storied Laus Group. It's the first and only authorized BMW dealership in Northern Luzon. It also happens to be the longest continuously serving BMW dealership in the country since it opened way back in 2003. A separate facility for BMW Motorrad opened just in 2022 underscoring the importance of Pampanga to the luxury German brand.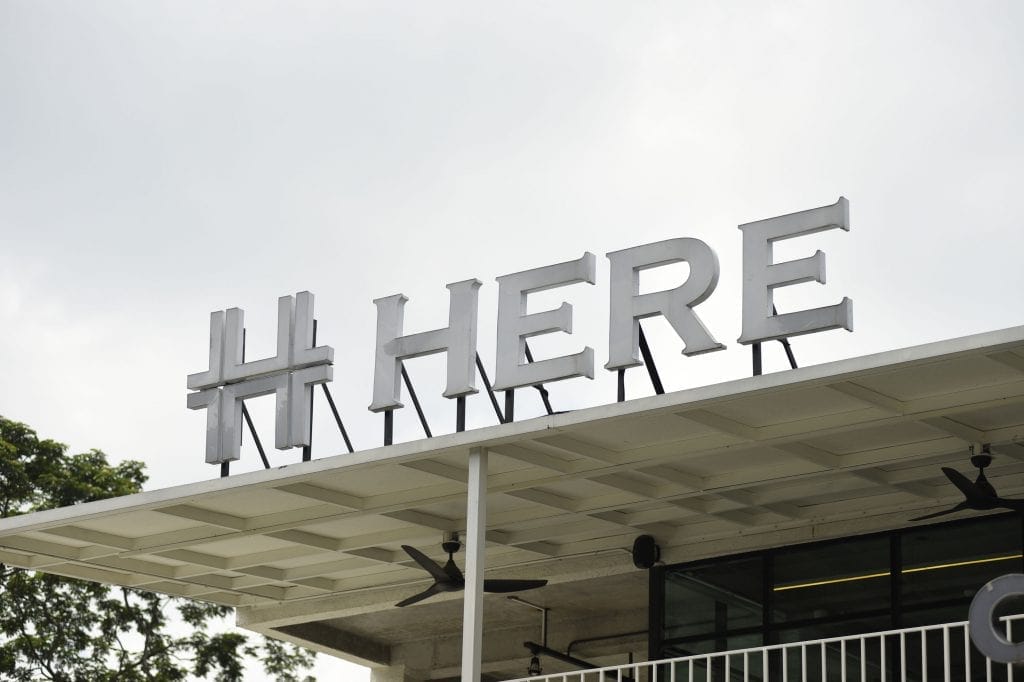 Pampanga is known for kakanin (sweets made of glutinous rice and coconut milk), so the folks at Premier Cars BMW prepared a large spread. And before we had any time to digest the carbs, it was off to lunch at Mila's Tokwa't Baboy 18 kilometers away. Mind you, this isn't the OG location but the one located at Vista Verde in Angeles City. Tokwa't Baboy (fried tofu with pig's ears) may be in their name, but the rest of their offering includes other Kapampangan specialty such as sisig. Lucia "Aling Lucing" Cunanan may be credited to creating the staple, but other variations like the one created by Milagros and Reuben Gomez may have matched, or even surpassed the original. Served together with tocino barbecue and crispy pata, it was time to bust open that Lipitor.
Barely keeping my cholesterol in check, the final part of the drive was at Here Café at the Clark Freeport roughly 11 kilometers away. This minimalist, industrial-looking café is, without a doubt, Instagram worthy (oh boy). It also claims to be one of the biggest in the Philippines with seating up to 500. Now, I'm not in a position to refute those claims (both the seating and being IG worthy), but they do serve a wide array of cakes and pastries which gets two thumbs up from me. Their coffee is tasty though, but on the weak side, especially if you're used to drinking eight cups of the stuff a day.
By typical motoring standards, this story hasn't talked much about the cars I've driven, and I believe that's the point. When it comes to ride and drives, half the time you're making mental notes on every aspect you could think of—ergonomics, tech, handling, comfort. However, because these BMWs aren't new-new, this is one of the few times where I could just drive for fun. With that, I quite enjoyed the experience and it served as a great mental escape from the doldrums I sometimes face when it comes to this job.