Electric vehicles. Self-driving cars. Fuel-cell powerplants. Virtual and augmented reality cockpits. These are just some of the many new and cutting-edge technologies that carmakers all over world are preparing for us.
So who's making what? And what do these technologies do? Are they mere hype or truly helpful? Here's the A to V of the multitudes of tech that car companies from Japan, Korea, America, Europe, and China are developing, whether as joint ventures or individually.
Audi
Already at the forefront of automotive technology, Audi takes driving to a new technological age with the e-tron. Two electric motors drive the electric SUV powerfully, free of emissions, and almost silently, with a system output of up to 300 kW. Its high-voltage battery provides a range of over 400 kilometers, shattering any notion of limited range in electric vehicles. It also redefines its own legendary quattro all-wheel drive system with a completely new fully electric quattro that reacts even faster than the most sophisticated electromechanical quattro system extant. Sporting drivers will love the fact that most torque is sent to the rear wheels most of the time, with torque redistributed to the front wheels depending on driving conditions.
BMW
BMW has always been known as a performance brand — more so its M high-performance division. So what's next for M? What is the Munich brand's vision? It's the succinctly named BMW Vision M Next Concept. The stunning gullwing-door styling may look like the car is decades away, but the technology and drivetrain is very much now. The Vision M Next Concept is a plug-in hybrid electric vehicle (PHEV) that uses a four-cylinder petrol engine that sends power to the rear wheels and an electric motor at each of the front and rear axles. This combination allows this future M model to drive as a rear-wheel drive or all-wheel drive sports car. All those motors and engine combine for a system output of 600hp and a three-second zero-to-100kph sprint. On pure-electric mode, it can travel up to 100 kilometers on a single charge.
BYD
BYD is the No. 1 producer of plug-in electric vehicles in the world, powering, to a significant extent, a transition from internal combustion to full electric mobility that's moving faster in China than in any other country. Consider that for a moment. Japan, Korea, the US, and Europe are all racing neck and neck in the EV race, yet the newest car market of all is actually leading the race, not just in sales volume, but in sheer technology as well. China accounts for more than half the world's purchases of electric cars.
BYD now sells as many as 30,000 pure EVs or plug-in hybrids in China every month. It's one of just a handful of car companies that makes its own batteries for its electric vehicles. It leads the race so much that Toyota is collaborating with it for the joint development of not just batteries and EV systems, but whole cars and SUVs — all electric, of course.
Chevrolet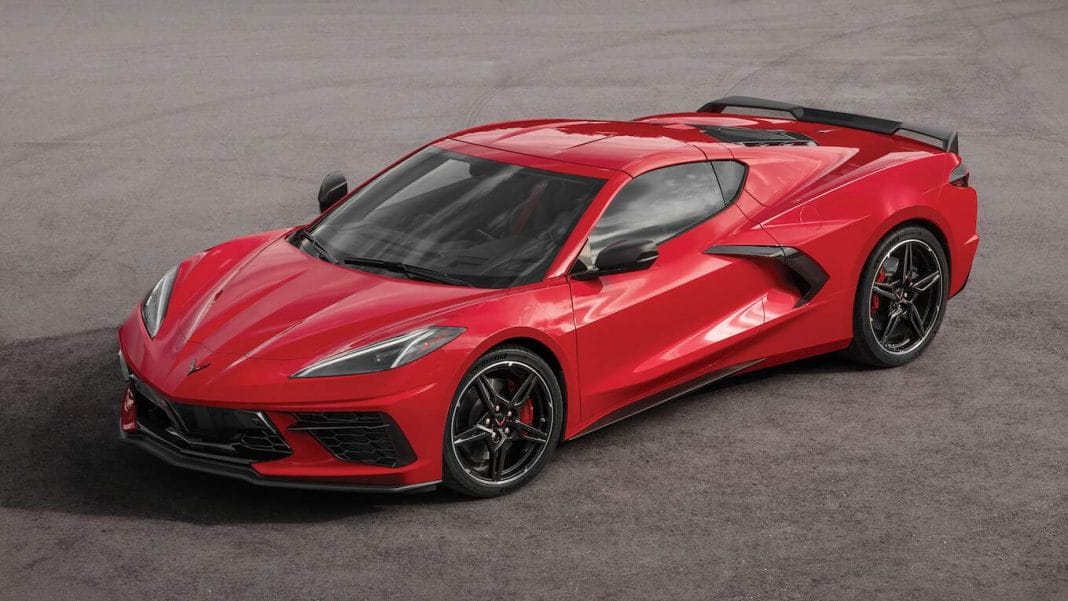 Like pretty much most other car companies, Chevrolet sees an all-electric future. But it's not just about lithium-ion batteries and driving range, it's about future vehicle driving dynamics as well. And fittingly enough, it's no less than the sensational all-new mid-engined Corvette that's showing the way. America's iconic sports car was developed with General Motors state-of-the-art Driver-in-the-Loop simulator.
The simulator combines two technologies: a real-time computer (with vehicle hardware) and a driving simulator. The real-time computer runs the simulation of the virtual vehicle and enables the addition of vehicle software, electronic control units, and traditional suspension components.
The driving simulator allows Chevrolet engineers to drive and test the real-time computer simulation and added hardware system on a virtual track, just like they would with a physical prototype.
Leveraging the Driver-in-the-Loop technology and applying lessons from testing dynamics on vehicles like the Corvette maximizes the capabilities of GM's EV products. These technical innovations in both simulation and real vehicle testing set the stage for the next generation of performance. With GM's bold corporate vision of Zero Crashes, Zero Emissions and Zero Congestion, the simulation capability delivered for the Corvette is applied to the company's future EV portfolio.
Ford
No driver required. Thanks to Ford, that statement will be possible as early as 2021, the year that the Blue Oval brand will have a fully autonomous vehicle in commercial operation, thanks to partnerships and investments with four different technology companies (along with doubling its Silicon Valley presence).
The goal of building fully autonomous vehicles by 2021 is a main pillar of Smart Mobility — Ford's plan to be a leader in autonomy, connectivity, mobility, customer experience and analytics. The vehicle will operate without a steering wheel, gas pedal or brake pedal within geo-fenced areas as part of a ride-sharing or ride-hailing experience. The vehicle will be classified as a SAE Level 4 (out of six levels) capable-vehicle, or one of High Automation that can complete all aspects of driving without human intervention.
By mass-producing a Level 4-capable vehicle in two years, Ford will have achieved the highest level of automation by any automotive maker to date. In order to reach this ambitious goal, Ford has committed to expanding its research in advanced algorithms, 3D mapping, radar technology and camera sensors, among many others.
Honda
Arguably the most human-centric car company, Honda has continued to take on new challenges in the effort to create new products and advance technologies with the spirit of utilizing technology to help people. Not surprisingly, the company has made big news outside the four-wheeled realm. In the area of humanoid robot research, Honda Robotics has been developing and advancing the ASIMO humanoid robot to realize a dream to be useful for people and to help enrich people's daily lives.
In addition to ASIMO, Honda's Walking Assist device with stride management system which supports walking for people with weakened leg muscles, the Bodyweight Support System which reduces the load on legs by supporting part of the body weight, the U3-X and UNI-CUB, compact one-wheel-drive mobility devices that provide free movement in all directions, and the High-Access Survey Robot and the Task-Performing Robot Arm, designed to be utilized at places too dangerous or not secure for people to work, are examples of product applications resulting from the application of bipedal technology and balance control technology amassed through the research and development of the humanoid robot.
Hyundai and Kia
This passage is about the advent of smart cars, from the book of Hyundai (and sister company, Kia). The dawn of self-driving cars is upon us as carmakers increasingly make full use of autonomous driving technologies. There are already cars out there that can drive themselves, automatically adjust speed and even maneuver to the side of the road and activate their hazard lights in an emergency.
Hyundai and Kia both have such vehicles. I got to ride a prototype Kia Soul in California a few years ago with such capabilities. The engineer sat behind the wheel but his arms were folded to his chest and his legs and feet were pulled back from the pedals to emphasize that the car was doing everything on its own. The vehicle actually drove to us by itself from its slot (in a crowded parking lot) with just a click on the engineer's phone as we waited by a curb in the sprawling 16,000-square meter Hyundai-Kia desert proving ground.
We drove in a variety of simulated city and highway conditions and, thanks to multiple cameras mounted around the car, powerful computers, and truly intelligent algorithms, the car stopped for red lights and stop signs, slowed down at railroad crossings, and even slowed down and switched lanes to avoid a "stalled" car on the road. It even activated its signal lights before changing lanes. Yes, smart cars can indeed be smarter than some drivers.
Mercedes-Benz
Aside from luxury and prestige, Mercedes-Benz is also renowned for safety. Which is why it's no surprise that its latest concept car (that will debut at the Frankfurt Motor Show in September) is called the Mercedes-Benz Experimental Safety Vehicle.
Like most autonomous vehicles, there is a multitude of cameras outside the ESV to enable it to negotiate around all sorts of traffic — even wayward bikes and stray dogs. While the car is operating in autonomous mode, the wheel and pedals fold away for more space and to minimize the possibility of injury in an accident. On self-driving mode, a display on the front grille communicates the vehicle's intent to other drivers. It can also project animations and symbols onto the rear windshield to inform motorists behind the car.
The floor is padded, and the airbag is located in the dashboard, so it can still deploy when the wheel is retracted. The side airbags are shaped in such a way that they completely surround the occupants when they deploy. The car even has an airbag between the front passengers to keep them from slamming into each other in a crash.
If the car detects an imminent collision from behind, it can move the car forward, giving the driver behind a little extra space to stop without hitting your car. And if the driver approaches a curve at high speeds, the belts can tighten for a little extra safety. And in this day and age of millennials hooking up to USB ports before buckling up, the ports won't work until the seatbelts are buckled. And for younger kids, the child seat can monitor the little tyke's temperature and warn of a fever.
MG
The future of driving is an integrated future, thanks to the vision of SAIC Motor, the mother company of MG Cars. The MG iGS is a fully automated intelligent vehicle that can sense, study, and learn from its driving environment and make calculated decisions. It'sa fully connected internet car that is capable of complex navigation, lane changing, cruising long distances, auto parking, and even non-automobile-related concierge services like appointment settings, reminders and bills payments.
SAIC, in collaboration with Alibaba in 2014, kick-started the project to work towards building an ecosystem that supports internet cars. Just like smartphones, the iGS comes with an interface where users can seek more personalization by plugging in customized apps. The dashboard becomes as personal as it gets and is interactive.
Mitsubishi
Mitsubishi might be small in the global automotive scale, but they're giants in the field of EVs, thanks to the pioneering i-MiEV. And now the triple-diamond brand is leading the way in PHEVs with the Engelberg Tourer.
Named after a beautiful, rugged ski resort in Switzerland known for its challenging off-piste runs, the Mitsubishi Engelberg Tourer is a crossover that gives drivers unprecedented freedom and confidence when driving in any weather condition on any road surface. The Twin Motor 4WD plug-in hybrid EV (PHEV) offers a long cruising range — perfect for drives to places with no charging infrastructure.

The Engelberg Tourer's eco-friendliness goes even further with a Dendo Drive House (DDH) package, including EV/PHEV, a bi-directional charger, solar panels and home battery. DDH allows users to charge the vehicle in a cost-effective way at home using solar-generated power — and to use that stored electricity to supply power back to the home in case of power failures, much like a backup generator.
Nissan
Nissan is the undisputed leader in electric vehicles. It has sold more than 400,000 units of its pioneering Leaf EV since the first-generation model rolled out in 2010. The Leaf was, and still is, the world's bestselling electric vehicle. I got to drive a Leaf around Hong Kong one rainy day last March. I drove it around traffic-strewn Tsim Sha Tsui , through Hong Kong's new and expansive freeways, and up and down its hills and mountains for close to five hours. I never had to recharge the car.
Nissan is also at the forefront of fully autonomous driving. But one intriguing future tech is the company's Brain-to-Vehicle interface. This technology is the result of research into using brain-decoding technology to predict a driver's actions and detect discomfort.
When in manual driving mode, by identifying signs that the driver's brain is about to initiate a movement (such as turning the steering wheel or pushing the accelerator pedal) driver assist technologies can begin the action more quickly. This improves reaction time and makes driving more enjoyable. On mountain roads where there are lots of tight corners, drivers can easily keep their car under control, therefore helping them drive better and with more confidence.
In autonomous driving mode, by detecting and evaluating driver discomfort, the artificial intelligence can alter the driving configuration or driving style to make the driver feel at ease.If a driver prefers his or her car to drive in the faster lane down a stretch of highway, after a few turns, the autonomous drive system will pick up this pattern, and drive in a way that aligns with his or her expectations, while still keeping a safe distance from the vehicle in front.
Nissan Brain-to-Vehicle technology provides the world's first system for real-time detection and analysis of brain activity relating to driving. This brainwave activity is measured using a skullcap worn by the driver. By anticipating intended movement, systems can engage (turning the steering wheel or slowing the car) 0.2 to 0.5 seconds faster than the average human response time, improving reaction times.
Subaru
Subaru is already pushing the envelope in mass-produced smart driving technology with its extensive driver assist technologies in Eyesight, which is already available in its current lineup. Not everyone may be aware, but Japan's boxer engine and all-wheel drive specialist is absolutely state-of-the-art when it comes to electric vehicle and autonomous driving technologies. You need not look much farther than the company's head-turning new concept crossover, the Subaru Viziv Adrenaline. The Adrenaline follows the brand's illustrious range of Viziv concept cars, many of which spawned production models. The Adrenaline might very well be your next Subaru XV.
Suzuki
Consistent with just about every automotive player's future products, Suzuki is going electric. What makes their vision fun is how the small car specialist from Japan is applying this to one of the most beloved small cars in the world, the Jimny. One look at the Suzuki e-Survivor and it's guaranteed to put a smile on your face — perhaps even if you might have to use this vehicle in, as its name implies, in apocalyptic times.
Like the Jimny, the e-Survivor rests on a ladder frame and boasts probably the biggest ground clearance among small 4x4s. But instead of a small gasoline engine sending power to each wheel via driveshafts and CV joints, the e-Survivor has an electric motor in each wheel for that incomparable full-time all-wheel drive. High-tech electric drivetrain and cutesy looks aside, it's still those clear doors that should prove a visual blast the next time you ford a river, crawl over rocks, or drive through a forest in your next nature trek.
Toyota
Thanks to the Prius (and more than a dozen other Toyota production model-based hybrid variants), Toyota is the undisputed world-leader in hybrid technology. So much that the car-making giant is now heavily into the next — and probably the ultimate — level. It's fuel cells, the next-gen technology that will make plug-in hybrids and EVs obsolete. Why? Because fuel cell vehicles need only a very common element, hydrogen, to power the fuel cells which, in turn, produce electricity. The only by-product are droplets of water coming out of the tailpipe. Imagine needing only the most common gas as fuel and the most common and harmless liquid as exhaust emissions. How clean is that?
But it's not the stuff of the very distant future. Toyota has made available tomorrow's technology today. It already makes and markets a fuel cell car, the Mirai (which is actually Japanese for "future"). In California and Oahu, Hawaii (so far the only state and city the Mirai is available in the U.S. due to the presence of hydrogen refueling infrastructure there), you can lease a Mirai for US$2,499 upon signing with a US$349 monthly lease for 36 months. It's got an EPA-rated range of 312 miles (500 kms.) and takes just five minutes to refuel (with hydrogen, of course).
The Mirai made its world debut in the L.A. Auto Show in 2014 and became commercially available shortly after. To date, it's sold in Japan, the U.S. and some European countries. So far, some 7,000 units have been sold or leased. The biggest hurdle to wider availability of the Mirai and (other fuel cell models from other car brands) is the cost and complexity of producing pure hydrogen, the weight, complexity and cost of transporting and storing it, and of course, the lack or complete absence of hydrogen fuel stations in many markets. But count on Toyota to continue leading the way in developing and eventually perfecting this propulsion technology.
Volkswagen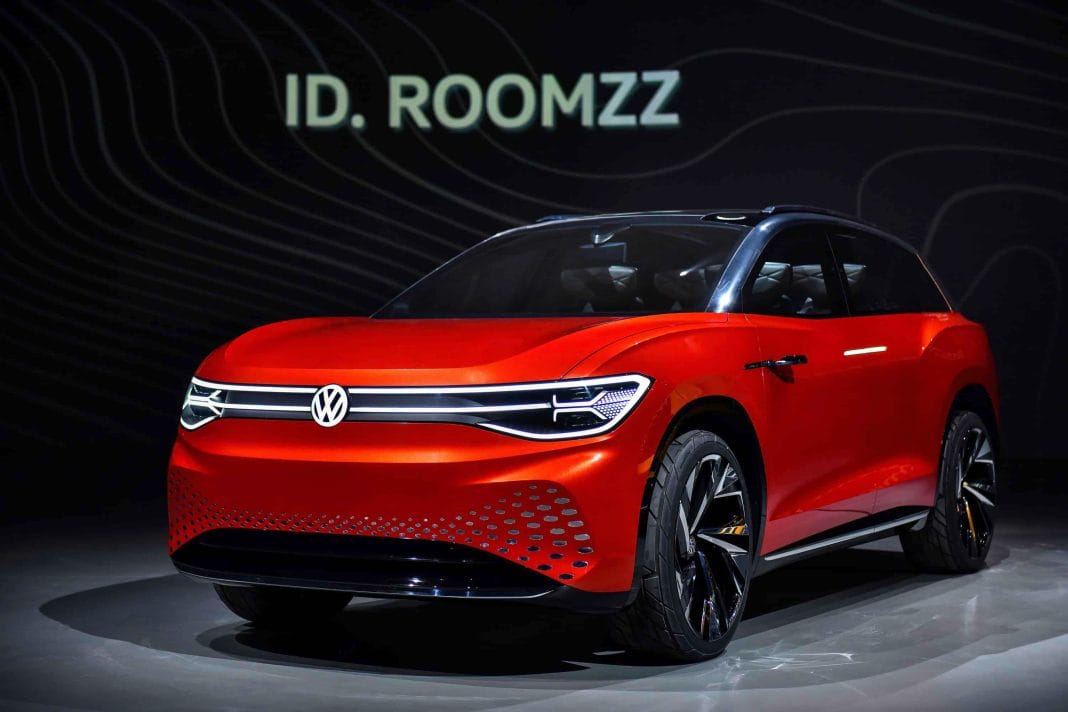 Just last April in the Shanghai Auto Show, I got to see a very intriguing concept car. It's the fully electric Volkswagen ID.ROOMZZ and it's expected to hit showroom floors as a production model in 2021.
The ID. ROOMZZ is part SUV (all-wheel drive, high ground clearance) and part MPV (flat floor, three-row seating), which should roll off VW showroom floors in two years. When on ID. Pilot mode, it can drive autonomously without an active driver and the individual seats can be rotated inward to create a lounge-like atmosphere. The seats can even recline flat like those found in business-class airline seats.
Two electric motors combine for a system output of 225kW (306ps). The rear axle provides propulsion as standard. An electric propshaft distributes the power of the 4MOTION four-wheel drive between the front and rear axles. Both motors are supplied with energy by an 82kWh lithium-ion battery under the floor. The ID. ROOMZZ can accelerate to 100 km/h in 6.6 seconds and reach an electronically limited 180 km/h. Driving range is up to 475 kilometers. The car can be recharged to 80 percent of its capacity in 30 minutes by a fast-charging system. Conventional charging using a standard household plug is also possible.
Volvo
Imagine you have an early morning meeting in a neighboring city or province. You have two options to get there – a short-hop flight from your local airport, or a fully autonomous pure electric drive in a spacious luxury car that can deliver you door to door without having to endure check in queues, flight delays, security checks and everything else that is part of air travel. Which would you choose?
That's the compelling premise behind Volvo's 360c concept, a pure-electric autonomous MPV that can either be owned or be part of a vehicle-sharing program, much like the ride-sharing apps we use now. The 360c can be configured much like the Business or First Class cabins of the more upmarket airlines. It can serve up chilled champagne with crystal champagne glasses, or serve as a mobile and fully connected executive suite, or even as a long-distance cruiser with a completely flat folding bed with enough space for you to change your clothes onboard.
The 360c's drool-worthy features may make every road-weary motorist in the whole world swoon, but traffic-paralyzed Filipinos will absolutely go gaga over it.